BPO Design
Insurance/ Securities
Sony Assurance Inc.
[Case study on BPO insurance operations] Achieved efficiency by consigning automobile (car) insurance work process fluctuations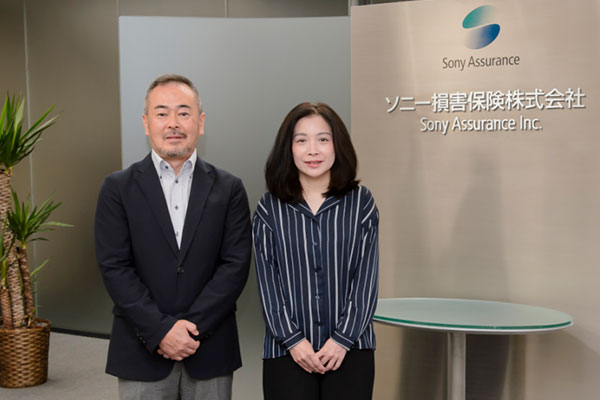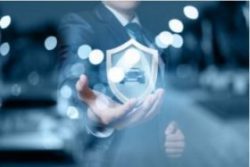 Sony Assurance Inc.
In 1999, we introduced a new business model to the market called the Direct type, and started accepting car insurance applications through the internet and telephone, a pioneer in the industry. It is the leading company in direct car insurance and maintains its top market share. The company's corporate philosophy, "'Feel the Difference' - This Distinction will Transform Insurance.", continues to provide reasonable and high quality insurance services through customer dialogue.
Customer's Voices
[Task Overview] Work operations related to car insurance contract procedures
Sony Assurance Inc.
Noriaki Saito, Deputy General Manager, Customer Service Department
Naomi Fukuda, General Manager, Customer Service Department Contract Services Section
The efficiency of handling car insurance work process fluctuations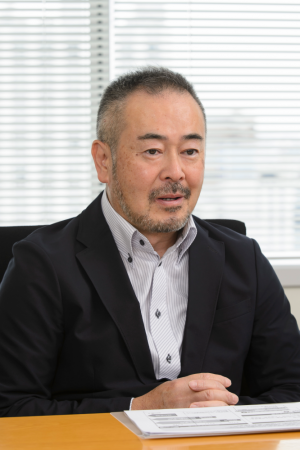 Q Please tell us the story behind considering business consignment.
Customer Service Department Deputy General Manager Noriaki Saito (Mr. Saito) : It has been 20 years since Sony Assurance entered the industry with a new business model called the Direct type. In order to grow steadily and continuously in the future, the foundations that support the business must remain solid. Therefore, I thought it was necessary to strengthen the foundation for the various upcoming phases.
I felt that there are many work operations dealing with long-term issues to be relied on people, areas wherein systematization was inadequate, and issues on manuals and work visualization especially in the clerical field.
There is always the cost to be looked into for these circumstances, but we are constantly collecting various work information which are raised as issues from the management's point of view such as introducing new technologies, and incorporating the world's leading-edge initiatives, knowledge, and the like.
In the process, I had an opportunity to hear about your company's efforts to "improve quality while increasing productivity". Car insurance had a wide range of business fluctuations throughout the year, and there were many operations that can be carried out by people, so the first step was to consider this approach with the expectation that we would have the know-how to work more efficiently.
Operational results in the insurance business field, and proposals for billing forms that match business fluctuations
Q What aspects did you appreciate in choosing the product?
Naomi Fukuda, General Manager of Contract Services, Customer Service Department (hereinafter referred to as Ms. Fukuda) : As the scale of operations has grown steadily over the past 20 years, the expansion of the whole scope of the clerical field has not been possible for an indefinite time. In addition, the application of BPO (Business Process Outsourcing) is progressing in the world, and our company had a background on considering BPO.
Actually, the BPO of work operations itself was our company's first initiative. We have already partnered with multiple companies for call center operations, but we have no experience and know-how, so we looked for a partner who has a proven track record in the clerical field, as well as a BPO in insurance operations.
In our company's case, our biggest problem was the inability to make adjustments because fixed personnel were assigned to do the operations. Your company's proposal for this issue was to implement the pay-per-use system and put it into practice in the Kagoshima Center's operations. Car insurance has the largest work operation volume from February to April, but we can expect the proposal to be able to flexibly allocate personnel depending on the business fluctuations, and can respond even in the increase or decrease of work volume. Another one is while it is increasingly difficult to secure personnel within the company every year, it is possible to relocate internal members to higher priority work by combining BPO utilization.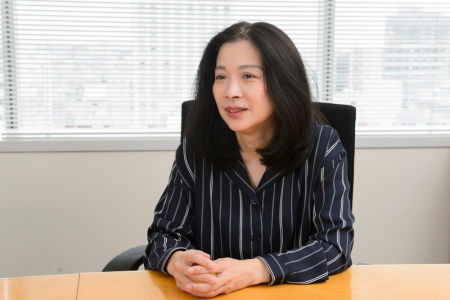 Q How did you handle work operation fluctuations?
Ms. Fukuda : Car insurance work is busy from February to April, and the work volume would skyrocket. When operating only within the company, the difference would be compensated by measures such as overtime and holiday work. If paperwork is delayed, sending the contract documents to the customer will also be delayed, so it is important to keep the business steady without affecting the customers. Therefore, the most important point in consigning was to be able to merge stable and quiet operations.
Mr. Saito : Another thing is that when thinking about how to deal with the business fluctuations, we basically need multiple skills and workload leveling. Previously, there were business manuals and procedure manuals in the company, but it was designed for employees who were familiar with the insurance business, and it was created on the assumption that people who understand it would use it. But originally, I felt that I had to create an environment where skills would be easy to share, other skills would be easy to learn, and new staff could execute the standards.
Q It was a point that emphasized manualization and standardization of all work operations.
Mr. Saito : Actually, I had a manual that I thought was good in our company, but when I actually started from scratch in Kagoshima (TMJ Kagoshima Center), I experienced a rework. I realized again at that time the difficulty of standardization.
Ms. Fukuda : The procedure that we used was not intended for those who were new to insurance and didn't understand the terminologies because it required a certain level of knowledge. The original manual had many parts that were difficult to translate into words, but we decided to reinforce the missing parts at the time of consignment. Each area is cleared one by one, and now a manual consisting of questions that can all be answered with the descriptions has been prepared, making progress on standardization.
Mr. Saito : At present, the manual has been improved once, and more and more skills are being developed. I think that the initial purpose of consignment has been achieved to a great extent, including the ability to respond to each operation gap.
Improve productivity and quality, and create a system that can stably manage and control operations throughout the year
Q Please tell us the aspects or points you were happy you outsourced.

Mr. Saito : Compared to when it was operated in-house, the productivity was clearly higher, and the error rate was lower than expected. I believe these numbers are supported by the center staff's retention rate. While employment problems have become increasingly severe nationwide and Kagoshima is no exception, the retention rate has been very high so far, with results better than expected.
Although there are various elements such as training systems, incentives, and evaluation systems in an organization where people are settled, it is also important that a good working environment for them is expected. TMJ managers and leaders made an impression that they focus on communication such as daily voices and feedback. It was good that the company was asked to make a precise flow of working and producing results as it was made very well.
When I visited the Kagoshima Center, I had the impression that the facial expressions of the staff changed rapidly. I'm glad to feel that I am together with people who are moving towards the same goal.
Ms. Fukuda : The best part is that we can provide stable, high-quality work throughout the year, including the busy season. At the same time, since we are outsourcing, we do not give direct business instructions, but I think it is also good that you have properly organized your company and promoted human resource development systematically. In accordance with the shared annual business plan, we have a skill inventory plan, making us well-prepared for the busy season. I was able to work without any delay during this year's busy season. I think that the best merit for both our company and our customers is that we can achieve control that matches the workload.
On the other hand, because we are not in an environment where we can check the business situation on the side, the issue is how to catch up and provide support when something happens. Even now, we communicate with each other in daily reports while communicating on a weekly basis.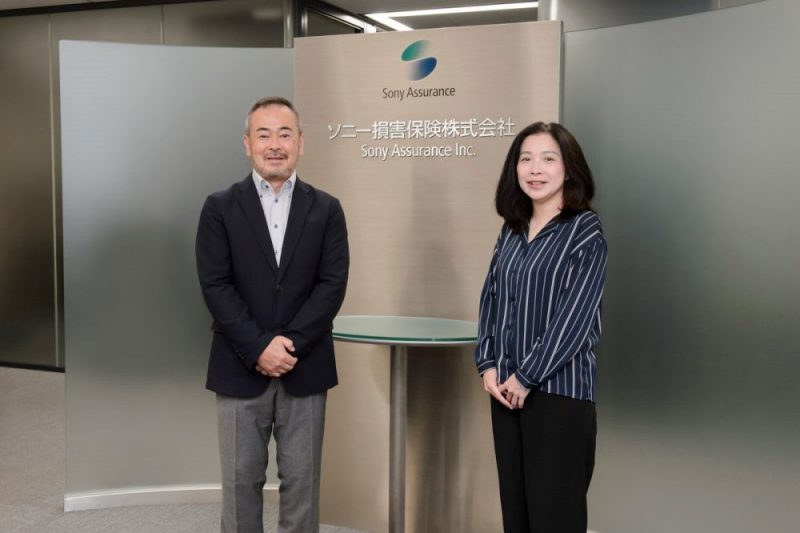 Providing "reliable quality" in the clerical field during optimization in accordance to environmental changes
Please tell us about your future prospects.

Mr. Saito : Thinking about what Sony Assurance will provide to its customers as an organization, I believe that it is "reliable quality" in the clerical field, which will lead to CX improvement. As we constantly improve the quality of human operations, we will continue to actively engage in initiatives that will lead the organization from the customer's perspective while adapting environmental changes, and without being satisfied with the current situation.
I think your company's strength is having high quality operations while accumulating results at a small scale. I would like to thank you for your continued cooperation in the different aspects, in which the know-how and precedents used to distribute the workload gained from this initiative were those that we could not have in our company alone.
Ms. Fukuda : Thanks to your stable management and quality improvement, we believe that we can actively work on CX measures in the contact center and office space. I hope that we will continue to strengthen this cooperative system, such as developing this as a model case in other areas.
From the launch to its current operations
Sony Assurance Inc
Customer Service Department, Contract Services Section, Car Contract Office
Manager Kenji Kawakami, Yu Nishikawa, Miwa Tsuji, Ai Ishiyama
Mr. Fujimoto, TMJ Human Resources Strategy Department (LSV in charge at the time of launch)
It is important to be able to operate with stable quality
Q Is there anything in your management that is particularly important for consigned operations?
Mr. Kawakami : The main task of the car insurance business for this time is to be "accurate and reliable". It was your company's plan that was highly feasible and felt realistic among the proposals made by several companies, and I felt sympathy for the attitude of creating the mechanisms one by one in good faith.
In addition, please draw a concept that you can use the effective resources of the outside during the busy period from February to April in car insurance to ensure that it can be operated with reliable and stable quality. I looked forward to this part and asked for your support.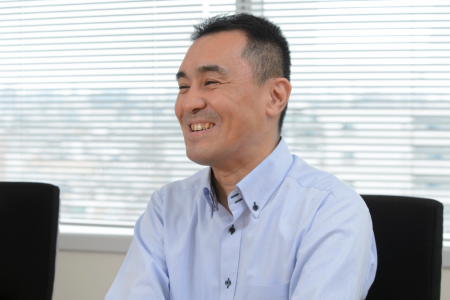 Manual has been prepared so that even operators who are new to insurance operations can use it.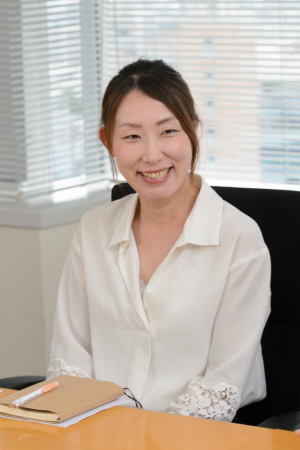 Q Please tell us about the launch episode.

Mr. Kawakami : There were various difficulties in launching. There were various unexpected events. Looking back from the perspective of outsourcing, one part of the work seemed to be standardized and another was not fully standardized. Assuming implicit knowledge, these are the operational and customary parts of the tasks that should be understood between the lines. There were more gaps in knowledge and habits than I had thought of those who had knowledge of insurance business and those who had no experience at all.
Ms. Ishiyama : In terms of gaps, it was difficult at first to find out what you didn't understand. In the process of eliminating the prejudice caused by knowledge and experience, we worked to match each terminology used and put it into a manual.
I was impressed by the attitude of everyone to genuinely remember their work as they proceeded to the site. I thought or figured out if I could teach more.
Mr. Kawakami : Looking back, we found that there were still standardization issues within our company, so I think it was an experience that could be used in the future.
To give another example, there are some important points to be aware of in the car insurance business. However, if only processing is performed, attention to those points tend to fade. I think it was necessary not only for the on-site managers but also the operators to know the overall work and insights, and to understand and instill them. After grasping its entirety, it was necessary to understand the business of the consignment area.
Mr. Nishikawa : First, we started with outsourcing some services, and then gradually expanded the scope of consignment. By slowly expanding, we also gradually gain knowledge, and standardization preparations up to consignment can now be done well. We also tried to explain and understand the work background as prerequisite knowledge so that it could be communicated more smoothly.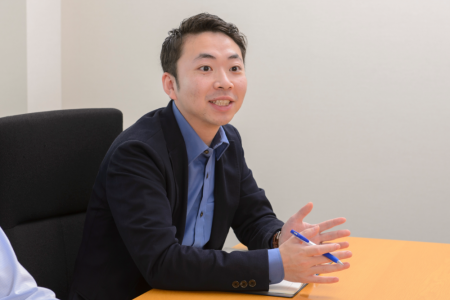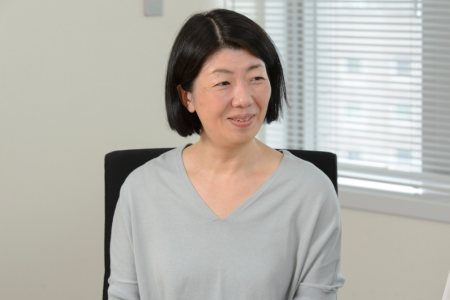 Ms. Tsuji : I joined the business management from the middle of the work consignment process.
Considering others were struggling at the time of outsourcing, we took the time to make decisions for the manual, rules, etc. so we were able to work smoothly. After that, I think the operating rate steadily improved.
TMJ's Mr. Fujimoto : Since then, TMJ has also been challenging the multi-tasking that was commissioned since last year. Outsourced operations are divided into several categories, and the pressures of work are slightly out of sync, so the teams coordinated to support each other during the busy season. Each job has its own difficulty level, but everyone on the job site is eager to work on new operations, and multi-tasking has been achieved.
Productivity reached nearly 150%.We will continue to pursue quality while improving productivity
How about KPI's achievement status?
TMJ's Mr. Fujimoto : Productivity has been achieved to nearly 150%, and we have achieved that goal while raising the target every year. The quality is basically cleared every month. In order to eliminate careless mistakes, we are working to prevent them by developing and implementing a Back Office business version Quality Control check sheet.
The clerical field tends to demand productivity, but quality is also very important, and the potential of hiring missed reserved employees is a risk, so we strive to reduce it to zero every year.
Q Please tell us about your future prospects.
Mr. Kawakami : The results show that through outsourcing, things have been improving year after year. In the future, we plan to expand the knowledge gained through this initiative to new areas.
I think that there are areas where we can collaborate more by standardizing our operations. As a reliable partner, I hope to help you deliver quality products to customers in a wide scope.