A Translation Service that aims to achieve the best translation work quality in a global network at low prices.
TMJ offers various Translation Services for corporate and recruitment sites, facility information, transcriptions, brochures, manuals, target language meta tags for description and keyword searches for web translations, etc.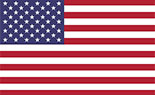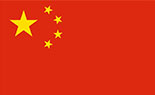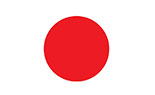 Features of Translation Service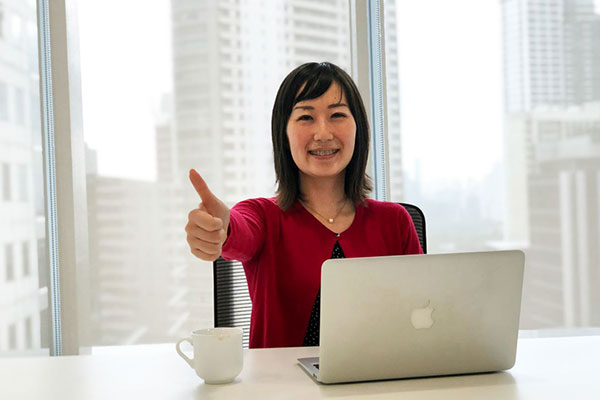 Translations are done at our off-shore departments, by native English speakers.
The Philippines, wherein TMJ has an overseas base, is the world's leading BPO developed country that uses English as the official language, and it is an environment where it is easy to attract talented people with business-friendly English skills. At TMJ, we provide services through highly educated and highly qualified personnel such as university graduates. Mandarin (Chinese) translation services are also available.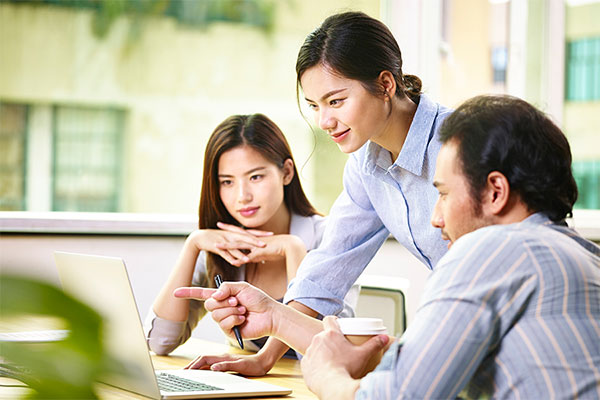 Lower prices offered compared to domestic translations
The Philippines has the lowest rate of increase in minimum wages among Asian countries, and is able to offer low-cost business operations provided by talented people. Therefore, you can request for Translation Services at reasonable prices compared to domestic translations.
Fast delivery is possible through a system that can operate 24 hours a day.
TMJ's overseas bases can operate 24 hours a day, and can be flexible to customer requests.
Quality Control System
At TMJ, translation staff whose official language is English conduct their translations in the Philippine-based center (TMJP BPO Service Co., Ltd.). Native English-speaking staff translate into sentences and search keywords that can be read naturally, making it possible to build a website from a customer perspective. Also, for Chinese, native staff at overseas bases conduct quality checks.
Management System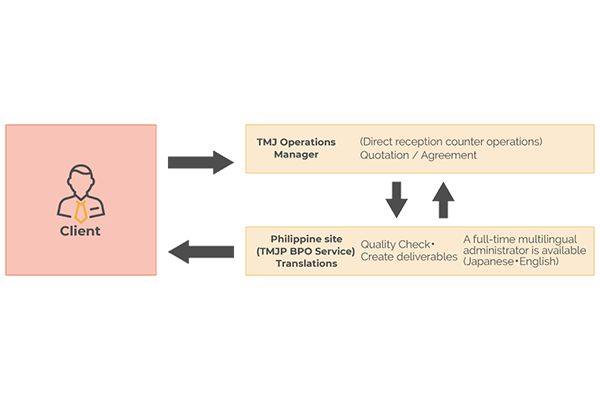 Benefits of Translation Service
Utilization Scene of Translation Service
Localization of global corporate websites

Translations of websites and tools for hotels, inns, tourist information sites etc.

Dealing with foreign patients in hospital and clinic websites

Translations of website text, meta tag keywords and descriptions

English conversation transcripts (conference, symposium, lecture, speech, presentation)

Brochure and manual translations

Business document translations

English proofreading, native speaker check